Remember Jesus Christ, risen from the dead, the offspring of David, as preached in my gospel, for which I am suffering, bound with chains as a criminal. But the word of God is not bound! 
– 2 Timothy 2:8-9 (ESV)
---
COVID-19 has brought the world to its knees. Even so, I thank God that even in tremendous suffering and uncertainty, He is faithful and will do His work through His Word. 
Paul wrote his second letter to Timothy from prison. He knew suffering, and yet he could write, "I am suffering, bound with chains as a criminal. But the word of God is not bound!" (2 Timothy 2:8–9, ESV). That is our great hope as believers! And that is what we are witnessing around the world.
Below you'll find several snapshots of how God's Word is going forth in the midst of crisis. As you read, would you please pray for these dear partners – that they may have deep joy in the Lord and a fruitful season of ministry?
Ecuador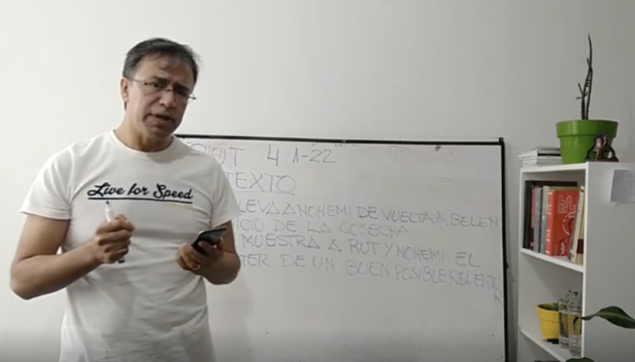 When the COVID-19 crisis started to intensify, two trainers, Oscar and Alexander, found themselves quarantined in the house of another trainer, Clever (pictured above). They were in a city seven hours away from their families and church. God used the two weeks they spent together to deepen friendship and further ministry. These three trainers experimented with training and preaching over Facebook Live and have since led several trainings over social media for church members and others in their community. One Facebook commenter shared at the end of the training in Ruth:
"God has taught me that in spite of our circumstances, He has control of all things. And he has taught me that we are the people who should be encouraging others without losing hope because MY REDEEMER LIVES!"
Latin American Mentor Trainers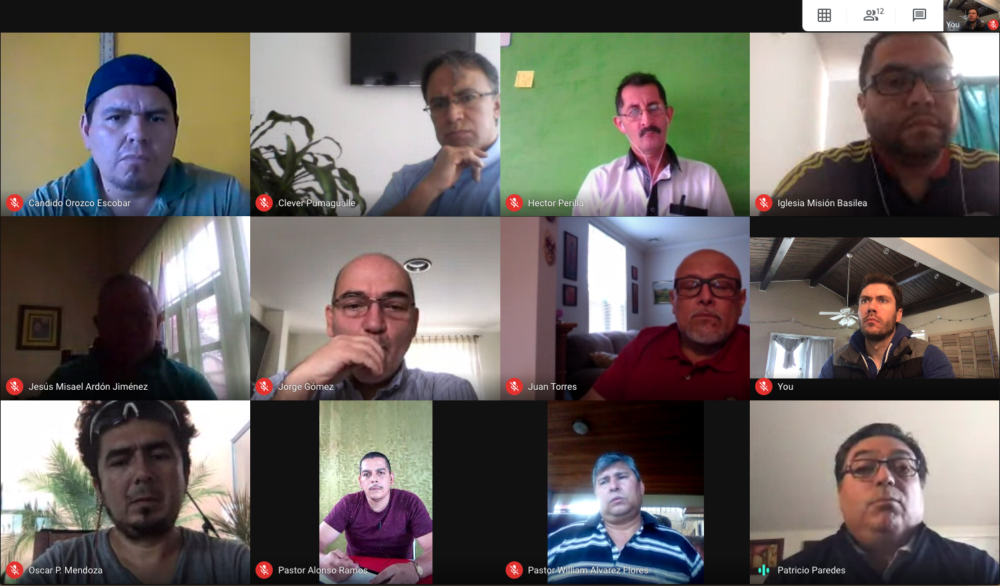 Patricio Paredes, WordPartners' regional director for Latin America, and the mentor trainers from that region, meet weekly online through video to study the book of Daniel and sharpen each other as trainers. A hopeful outcome in Latin America is that new and strengthened relationships will result in expanding our training into new countries once the COVID-19 crisis dissipates. One trainer commented, "I'm convinced amazing things are coming!"
A Security-Sensitive Country in Asia
A core group of forty pastors meet weekly over video to go through Hebrews, taking turns to teach a passage they have prepared using WordPartners' principles. In turn, these forty train about forty other groups (each ranging from about ten to twenty participants) in what they have learned, reaching somewhere between 400 and 800. 
A Security-Sensitive Country in Central Asia
One mentor trainer from Central Asia leads an online training with eleven preachers, mainly from his church. Another more experienced trainer sits in on the training to share feedback. While training over the internet has its disadvantages and will never equal face-to-face training, the trainer and his preaching team are growing in their handling of God's Word.
South Asia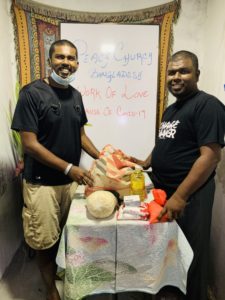 God's Word is impacting partners in three South Asian countries in a variety of ways. Several pastors are recording audio messages or preaching every day on Facebook. One brother is preparing a study in 2 Corinthians for the next mentor trainer workshop that will take place when his country's shelter-in-place order is lifted. Several pastors in Bangladesh (including the two brothers pictured), are meeting physical needs in their community and calling other pastors from their training groups to pray for and encourage them. 
Two pastors from Bangladesh stand in front of some of the many supplies they distributed to those in need in their community.
South Africa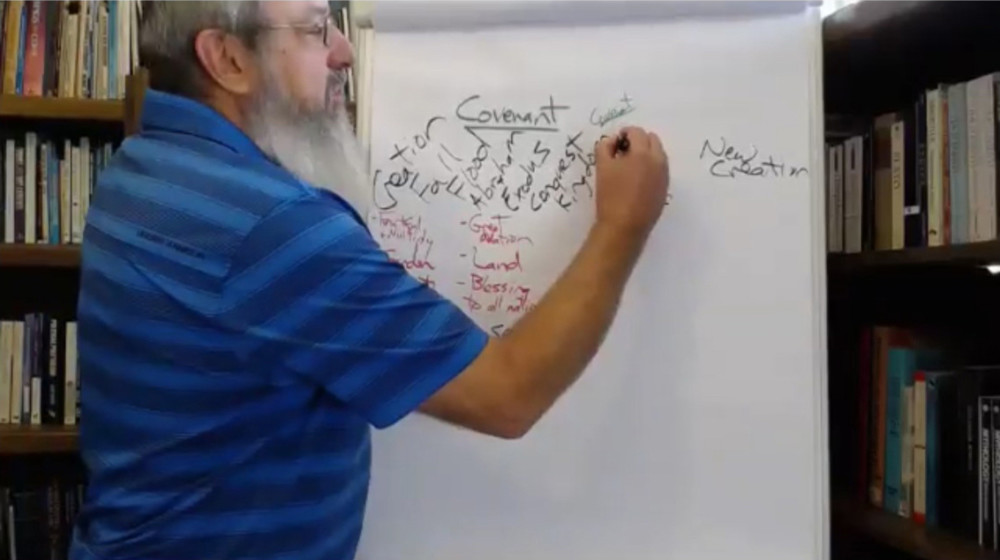 From WordPartners staff member Jeff Gage, (pictured above): 
"Shepherds School at our church is a two-year course in which we work through the Bible from Genesis to Revelation. Using WordPartners' Dig and Discover tools, students are equipped to read, study, apply, and disciple others. We meet once each month for four hours in a workshop setting. 
Since we have been under a strict lockdown in South Africa and unable to gather, we all joined in a Zoom meeting while I taught from my home. We interacted about the students' assignments from last month, and filled out our understanding of Biblical theology. While some of the workshop dynamic was lost by not being able to work in small groups, the experience was positive and beneficial for all."
Ethiopia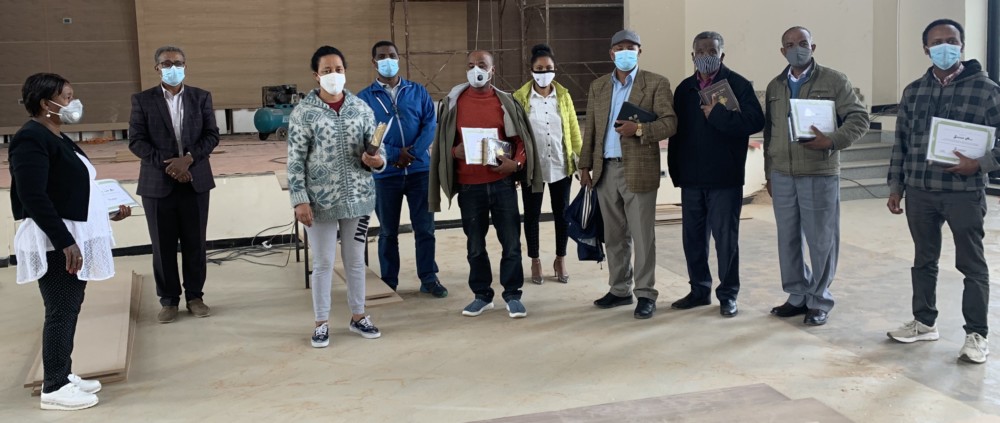 One of our partners in Ethiopia recently celebrated the graduation of a four-year pastor training group (see photo). Here's what he wrote to the WordPartners staff member that had mentored him:
"Your labor is not in vain, it is bearing much fruit in Ethiopia. We give thanks to the Lord and our heartfelt gratitude for you all who are standing alongside us in your prayers and support! No one can stop the movement of the Word!"
United States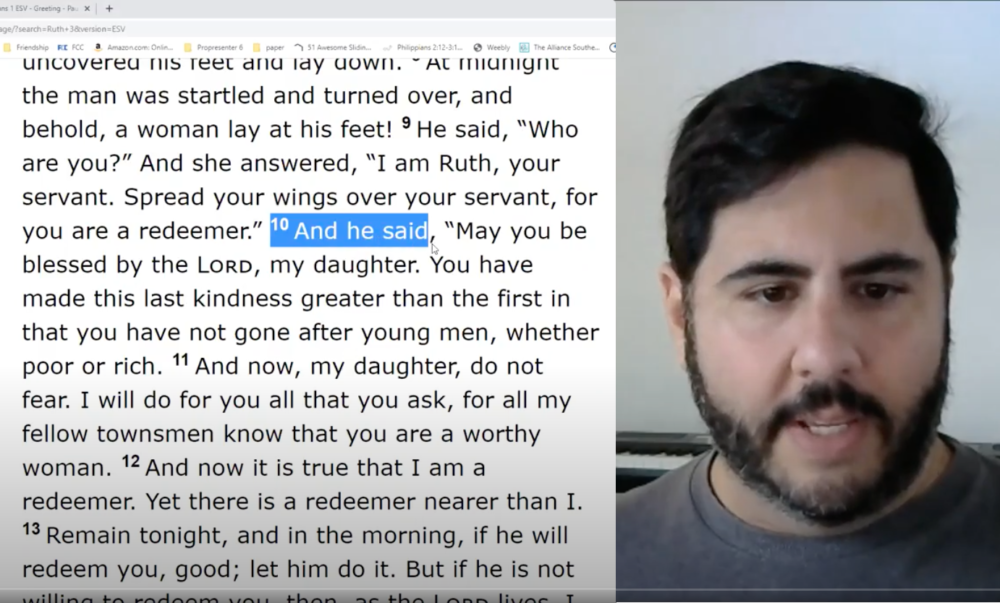 After experiencing two workshops, Pastor Marty Paparo, from a training group in North Florida, decided to use the Dig and Discover principles as he led a Wednesday night Bible study through the book of Ruth. After the coronavirus caused them to stop meeting in person, they continued their interactive study online over video. Pastor Marty commented that it's so great, rather than simply spoon-feeding people week after week, to equip them to read and understand the Bible for themselves.
---
Pray with us
We praise God that His Word continues impacting lives during COVID-19! And yet we hurt because many partners have lost loved ones, church members, income, and safety due to this crisis.
Pray for the family of one of our key partners in Honduras, Jorge Guillen. Jorge contracted COVID-19 and passed away just a few weeks ago. Jorge was a dear brother to us, and we will sorely miss him. Please pray for his wife, Noelia, and family and church during this time.

Pray for healing for others who are sick and for God to use their suffering for His glory.

Pray that God's Word will continue to go forth in power, strengthening preachers and bringing many to faith. 

Pray that God would increase the faith and endurance of discouraged and suffering partners.

Pray that God would use COVID-19 difficulties to strengthen a global movement of His Word.