"Can't we speed the process up a bit?"
We've heard that question many times about our four-year training process. But there's a reason it takes four years: You can't grow a forty-foot tall oak tree overnight. Shaping convictions around God's Word, building skills in exposition, and transforming hearts take time. Consider the story of Anatoyli* from the former Soviet Union:
"By 2008, I was burnt out. . . . My church was growing, but I was not. I did what I was obligated to do but felt emptiness. I desperately needed God to touch my heart. That year, WordPartners came to do [training], and I sensed I needed to be a part of it.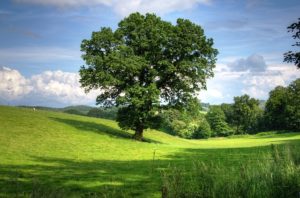 "WordPartners' training is not a fast process. We are goal-oriented people who want fast work. But it doesn't work like that. After the third or fourth session of training [about two years into the process], I began sensing more of God's will and His heart – His love for everyone, His mercy, His holiness. I realized I needed my heart changed. He started putting His heart into my heart."
If we had fast-forwarded the training process, Anatoyli's new heart might not have come. It also might not have motivated him to pass the transformation on to others:
"I see the same [transformation] in the hearts of other pastors and leaders we train. I see that God changes [us] through His Word. When we abide in the Word for four days, God's Word does wonderful things with our hearts. We could see pastors in [regions where we train] have a hunger for God's Word. When the training is over, everyone says, 'God is changing me.' Even the congregations say that God is changing their pastor!"
Yes, for oak trees and for pastors, deep roots and healthy multiplication take time. But as Anatoyli would testify, it's all worth it.